after an accident, or to relieve back pain
When the spine is brought back into alignment, and the nervous system is working harmoniously, giving and sending messages from the brain, all across your body, then your body can then work more optimally.
The spine is the central support structure of the body. You must respect this structure so that it will give you strong, flexible strength for a long time to come.
The spine also carries the neurological lifeline from the brain to all the other parts of the body. The functional health of the body depends on the flow of an unrestricted nervous system. When your spine suffers, your overall health can suffer too.
We believe that the human body is designed to heal itself, as long as it is functioning properly. When there are blocks in your spinal cord, and other extremities because of injury, poor posture, genetics or disease, your body will show symptoms in locations throughout your body. Check out this great diagram that shows you how each vertebra in your spine is the nervous command center for different organs and functions of the body!
An example of how this works can be seen in your home garden. Let's say that you were watering your flowerbeds using a hose. In order to reach, the hose is draped across the driveway. Along comes a car, and drives right on top of the hose, completely blocking the water. As you might guess, the person holding the hose at the flowerbed notices that the water stops. In order to get water flowing to the flowerbeds, the car needs to be moved, right? Of course!
Chiropractic care is equivalent to moving the car off the garden hose to get the water running again. Only the hose is your spinal cord and the water is the messaging that your brain sends and receives throughout your body. When you have nerve blockage on your spinal column, you may experience symptoms such as headaches, numbness, or tingling. Some people experience other medical conditions such that may seem entirely unrelated.
Chiropractic Care: Start with Pain Relief Finish With Total Health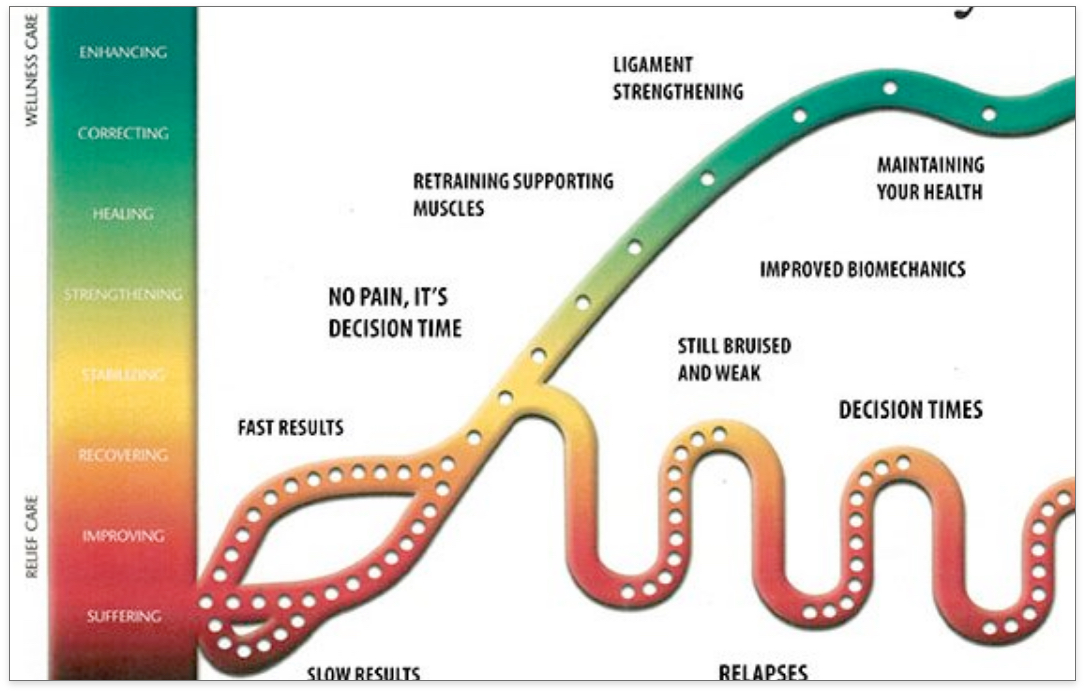 Movement is life. When your spine, and the vertebrae have movement, blood can flow properly, oxygen flows correctly and the body receives life. When joints stagnate, life begins to dissipate. The entire purpose of the adjustment is to inject the spine with more life.
Dr. Thompson is a healer. His hands are his tools. When you come into his office for chiropractic care, you'll be asked to lay on the table. With the help of his craft, he provides brisk movement to the spine and the neck. He also makes adjustments in the other extremities when needed, such as the legs and arms. His work is customized for your specific needs, some of which may include the following:
Neck  |  Spine  |  Lower Back  |  Upper Back  | Herniated disk  |  Arms and Hands |  Legs and Feet
The adjustment itself lasts just a few minutes, depending on your needs and condition. Dr. Thompson will also use physical therapy techniques, exercises and manipulation tools in order for your body to receive the movement it needs to heal.
"Our family has been extremely pleased with the service we get here. We are both military veterans and my husband is a police office, and the stress on our bodies is unique. Dr. Thompson takes personal care of all his patients and goes the extra mile to ensure their needs are met."       - Julianna Zarogoza, Google Reviews
Your First Visit: What to Expect
1. Let's start by taking digital x-rays.
Using x-rays ensures an accurate diagnosis of any misalignment in the spine, neck, or other extremities. Also, especially if you have been in a car accident, this makes sure that chiropractic work is done, only if your bones are not damaged. (Dr. Thompson has literally saved people from life-threatening situations after a car wreck, by first doing an x-ray.)
2. Dr. Thompson consults with you about your goals.
Discuss what you hope to create with pain relief, health, weight loss and supplements.
Recommendations are made to help you reach all of these goals. A wellness strategy is put in place that meets your needs, including time, budget and health.
3. Begin enjoying the benefits to chiropractic adjustments.
You can expect to receive a personalized adjustment for your spine and neck. Other services included in treatments are the automated rolling table, exercises: including the hip rotation chair, balls, T-zone machine, electrode stimulus and more.
Myths and Facts about Chiropractic Care
Myth: Chiropractors are not as educated as other doctors.
Fact: Doctors of Chiropractic receive just as much educational training as Medical Doctors.
After completing an undergraduate degree, Chiropractors spend 4 years in training to become a doctor of chiropractic. Their studies include basic sciences; physics, chemistry, anatomy and more. As well as physiological therapeutics in practice, diagnostic imaging, chiropractic technique and case management. Dr. Thompson read over 700 hours of x-rays before he became a chiropractor! That is a huge amount more than medical doctors receive. When looking at x-rays, doctors are trained to look for disease and breaks, chiropractors are trained to look at the overall alignment of the bones.
Myth: Popping joints causes arthritis.
Fact: Popping in your joints does not cause arthritis.
The motion provided by popping the joints means life. Motion is life. When motion stops, that is when stagnation and degeneration occur. Popping helps improve blood and nerve flow.
In 1929 there was a study conducted at Harvard University to disprove chiropractic care. They dissected cadavers. 100% of the diseased organs in those cadavers linked back to spine misalignment.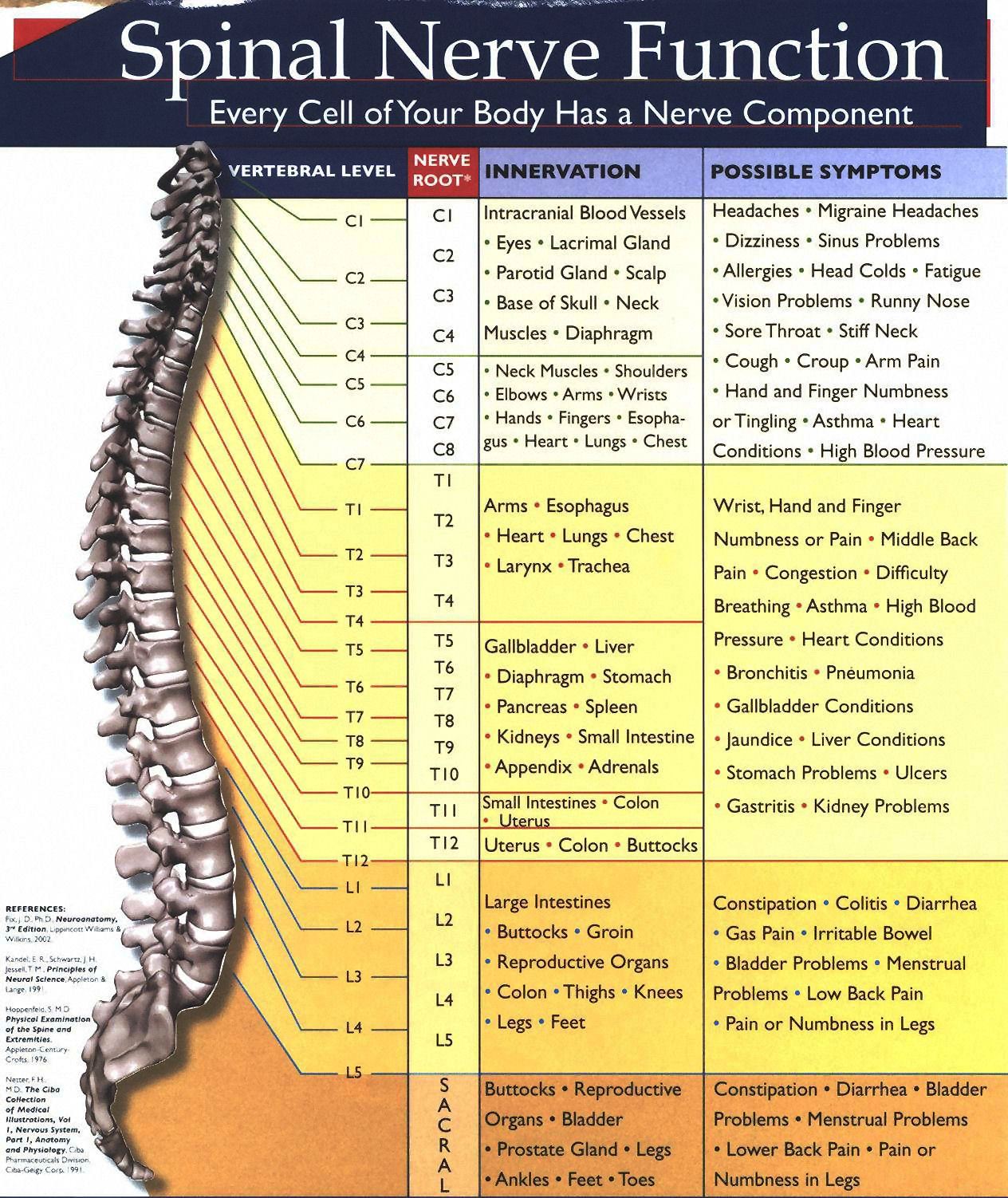 "I was thrown from a horse ten years ago and have suffered constant back pain and headaches since the accident. When I came in for my first appointment, Dr. T took x-rays, did a physical exam and then presented me with a 90-day treatment plan. I have not had significant headaches in weeks.  My back, while not perfect yet, feels better than it has in fifteen years."       - Liz Rupprecht
Chiropractic care is a safe and effective means to provide comfort and increase health during pregnancy. Dr. Thompson has experience with hundreds of expecting moms, helping improve movement, decrease lower back pain and even flipping breach babies, without pain and without medication.
When Chiropractic Is Helpful During Pregnancy
Turn Breech babies; safe and natural with Webster Technique
Chiropractic care is great when pain killers can't and shouldn't be used
Pain relief
Delivery can be faster
Safe, non invasive
Great for lower back pain
Dr. T provides full diagnostic and chiropractic treatments for children, teen and infants! At our office we love helping children feel great! Children are so adaptable and flexible, that their bodies receive and hold chiropractic adjustments more quickly than adults.
When a child should come into the office.
After baby comes home from the hospital, to ensure their spine is aligned properly after making their descent into this world during the birthing process.
If your child has experienced ear infections, adjustments to the neck can usually eliminate this ongoing problem.
After any type of physical trauma, including from a sporting event, or from a playground fall.
12 year old visit, to ensure healthy alignment before ongoing growth occurs.